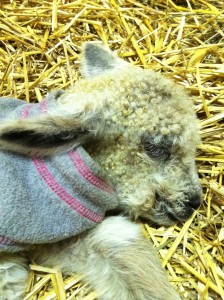 We had some beautiful lambs this year.  We did have a few bottle lambs.  The bottle lambs are a lot of work, so the shop was on a bit of a vacation for awhile.  The lambs are now all weaned and doing great!  Now there is finally time to get back to washing and dyeing fleece and locks.  I should have some washed and dyed locks ready to list in the shop some time this week!!
We took a weekend trip to Lexington last weekend to attend the Kentucky Sheep and Wool Festival.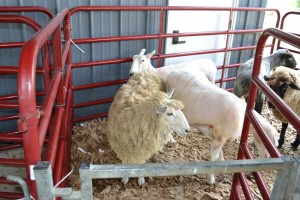 We attended the festival as "shoppers" not as a vendor!  There were lots of great vendors there.  They also had a skein and fleece competition.  We plan on going down to the festival again next year.  I may even enter some of my fleeces in the competition!
While we were in Kentucky, we took a trip to Midway to visit the Wiesenberger Mill.  The mill processes locally grown wheat into bread and pastry flours.  They also have some really good mixes you can buy from their online shop.  The muffin mix is great!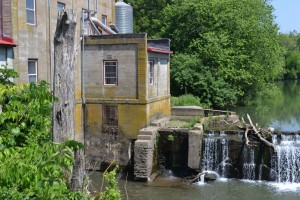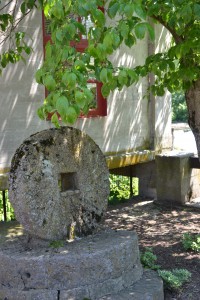 On the way down to Lexington, we headed over to the Woolery in Frankfort, KY.
I have shopped the Woolery online, but have never had the chance to go to their brick and mortar store.  The store has a great selection of weaving books and supplies along with lots of spinning equipment and fibers.
We stayed at the Gratz Park Inn over the weekend and dined at our favorite restaurant, Jonathan's which is located in the hotel.  We plan on repeating the whole entire trip next year!