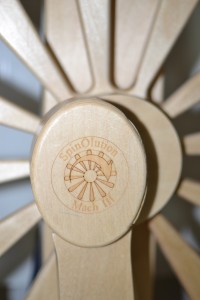 My new wheel arrived a few days ago.  I was trying to decide between a Spinolution or a beautiful Schacht Saxony.  Both wheels are entirely different (and are for different types of yarns!).  It was a hard decision.  I ended up choosing the Spinolution Mach III and couldn't be happier!
I ordered the 8oz set up and the oversize bobbin set up for my wheel, along with the wheels and lazy kate.  I think the only other thing I need to order is the tube orifice.  I would have ordered it with the wheel, but I did not know anything about it until a day or so ago.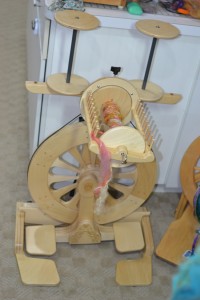 Here are a few photos of my first skein spun on my wheel.  The fibers in the yarn are Cormo and Wensleydale from my sheep along with some silk and Angelina.