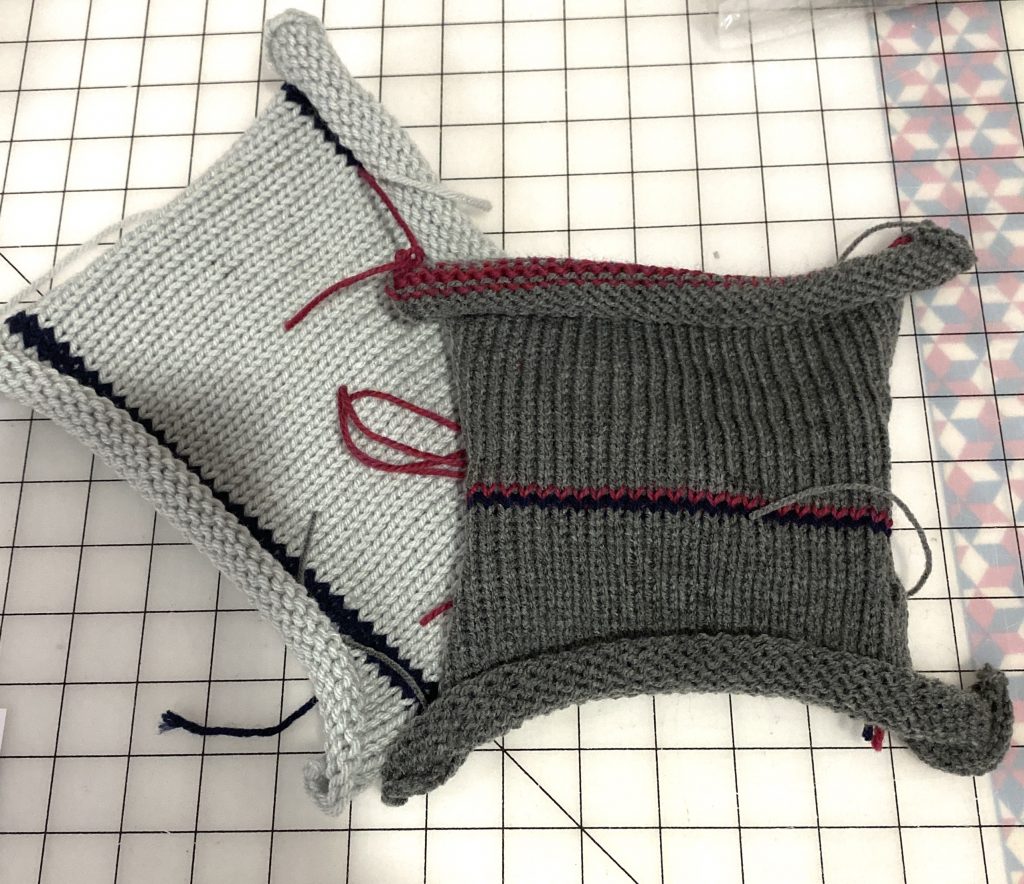 Yep, that is it. Swatches. That is all I have gotten done post holiday. I guess it is not really post holiday. It is actually "in between" holidays since it is Dec. 28 and not yet past Jan 1. The weather has been so nice. We been riding a lot and not spending much time indoors. I did put a new needle number strip on my KH 270 if that counts for anything.
Seriously though, I have finished some handwoven for gifting and I am now moving on to weave another draft. The "gifting" draft (below) was an experiment in a small design with 16 shafts and 16 treadles. The fabric is very nice and will work great for towels. I designed a leaf draft for 16 shaft 32 treadles (3rd photo below). I am not happy with the sample so I have redesigned/redrafted and will be sampling again. These were woven on the AVL with Compudobby.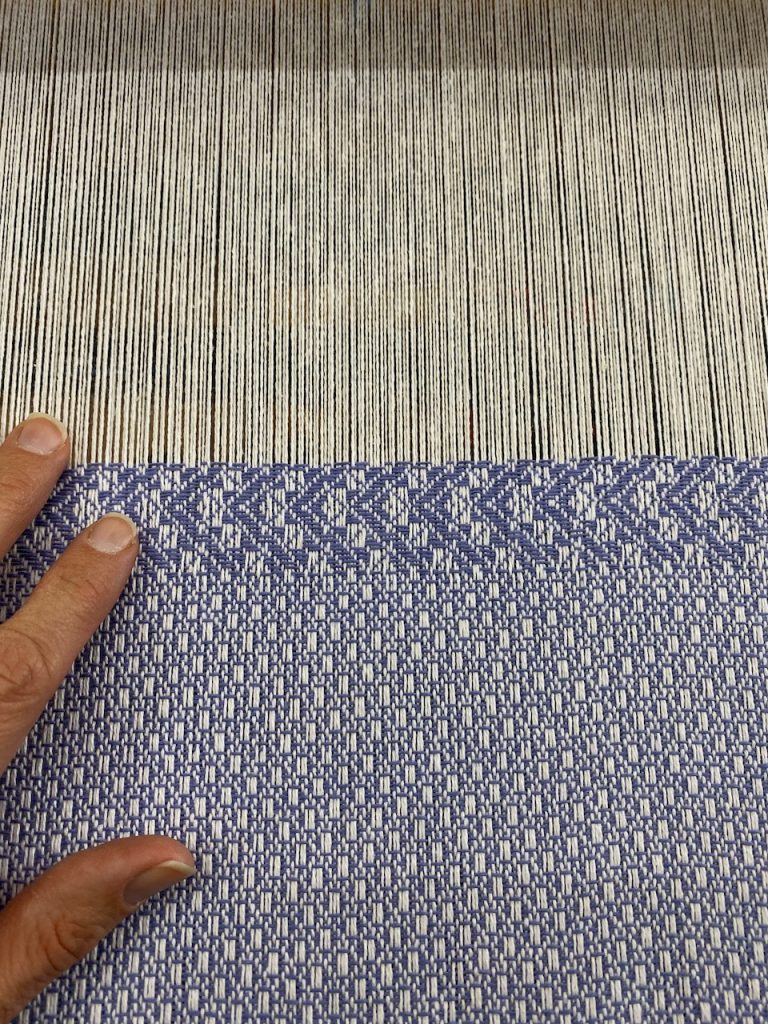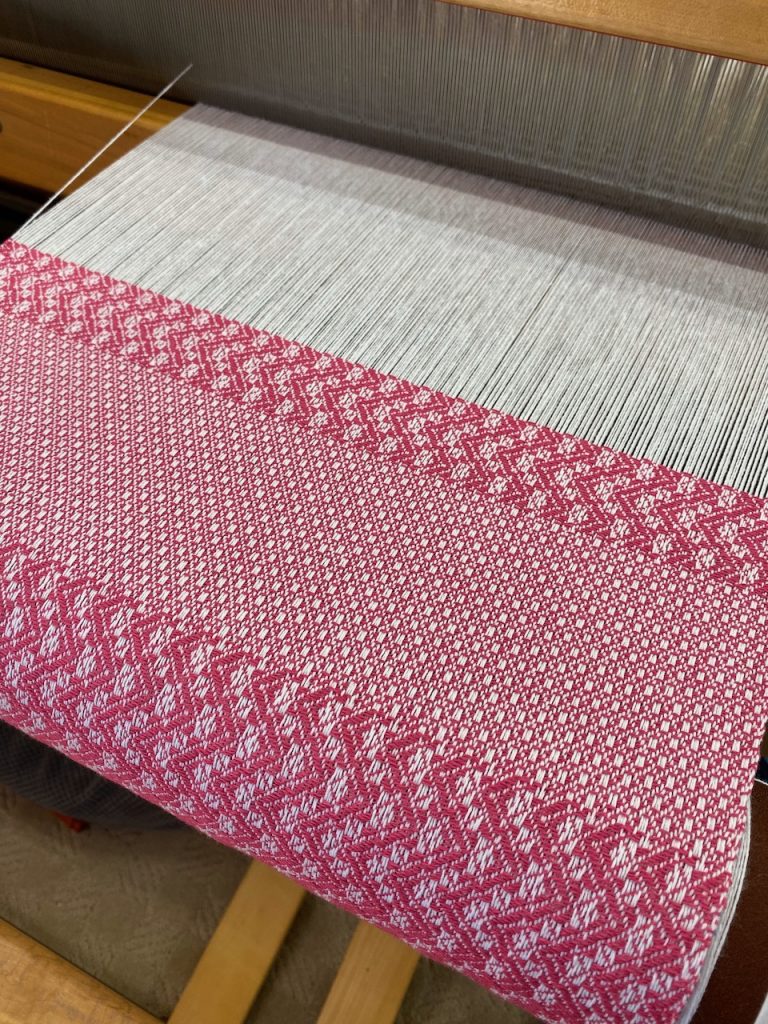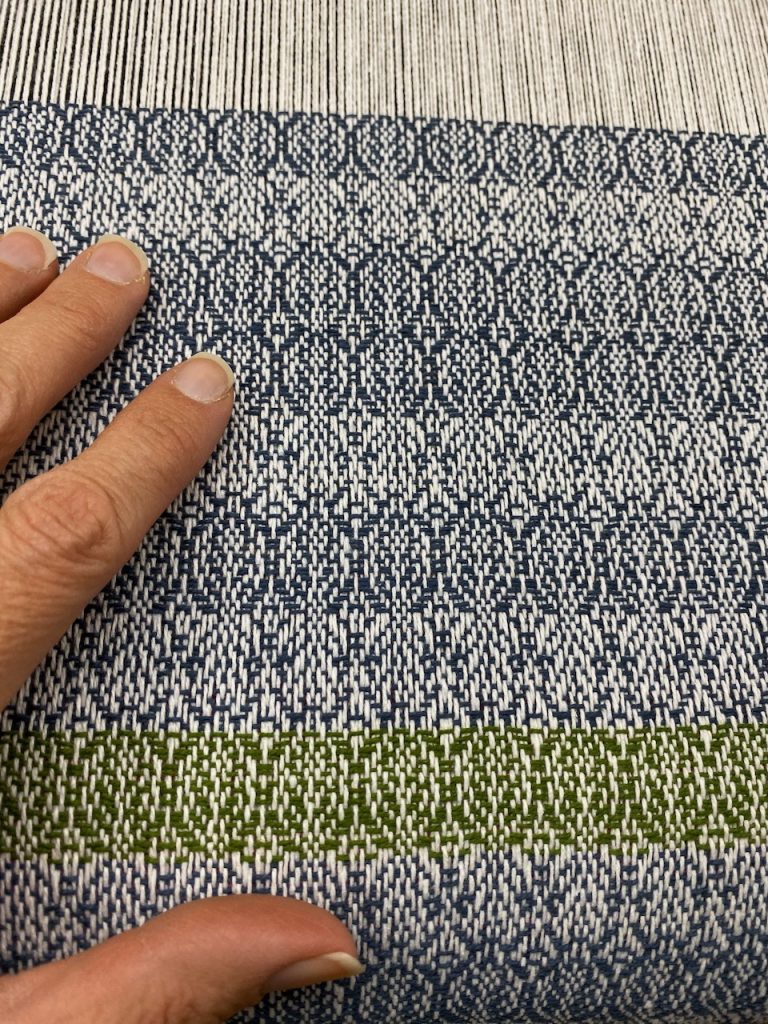 I was busy as usual and I forgot to post a Christmas greeting, so here it is! Better late than never, right?