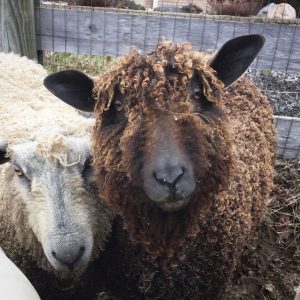 Herman Hills Farm is located in SW Ohio.  The farm is home to registered NASSA Shetland Sheep, NAWSA Wensleydale, and ACSA Cormo sheep.  Visit our online Etsy shop to purchase wool, (washed wool, dyed locks, roving, and top), mill spun and handspun yarns from our sheep.
Farm News
We have added a flock of NASSA Shetland sheep to the farm and will have breeding stock and fleeces available.  I also have mill spun yarn (Cormo and Wensleydale) back from the mill and will have it in the shop soon.
We do not have any breeding stock or lambs available for 2018.  Contact us next spring for Shetland lambs.
Recent Blog Posts…
Summer is here and lots of time is spent keeping the animals cool.  I am working on some weaving samples and will be posting my latest draft soon.  In the mean time, I found this... Read More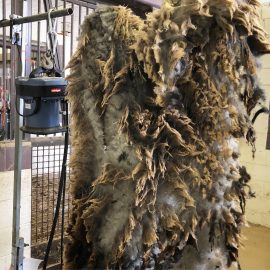 Summer weather seems to have finally arrived.  I sheared all the sheep and have been working through skirting all of the fleeces.  Many of the Shetland fleeces have really nice color variations throughout the fleece. ... Read More