Winter is here.  Winter work consists of keeping the livestock in the barn (during the bad weather) and fed.  I am outside and in the barn more than I am in the house…  So far winter has been mild, but I am sure the snow is not too far off.
The sheep are happy and their fleeces look nice.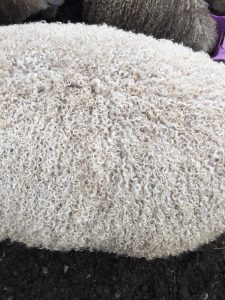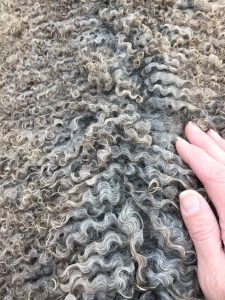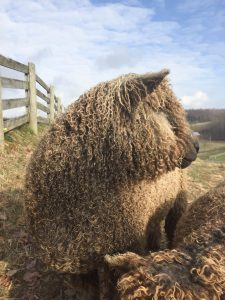 I have been finishing up some weaving.
This is a straight draw twill with a mix of different cottons (all different weights) for the warp and weft.  The warp was haphazardly sleyed in the reed.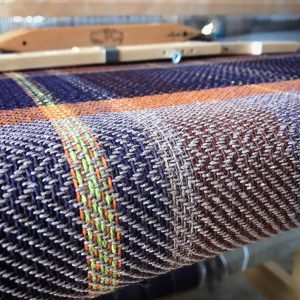 Below is a Saori style scarf which is also a mix of different cottons for warp and weft.
I will be back to listing more wools in the shop since the holidays are over.  🙂
Wensleydale locks
The locks below are Wensleydale and Coopworth lamb cross.  They were dyed in the same colorway.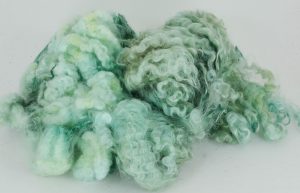 Until next time…