Summer is finally here.  It has been so busy around here! I have to get my blog caught up!!  The lambs are growing fast and so are the weeds!  I had a skunk move in under the chicken coop and have been trying to trap it.  So far, I have caught barn cats and raccoons.  Maybe tonight I will catch the skunk? The chickens have not seemed to notice the smelly skunk.  I guess they have been too busy laying eggs.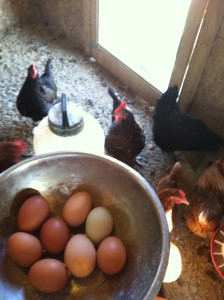 The spring rains were great for the hay fields.  We have the barns full of round bales and square bales..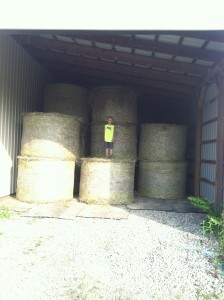 I snapped a couple of photos of the Wensleydales "wool on the hoof" when I was worming the sheep.
I took some time to knit some socks on my circular sock machine.  I knit the ones below with Regia Blitz Color yarn.  They turned out great and I love the way the yarn knit up.