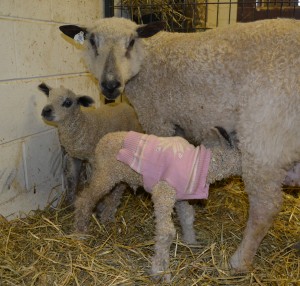 One of my ewes surprised me the other day when she had twins.  I was surprised because when her ultrasound was performed, it only showed a single.
She had a ram and ewe lamb.  The little ewe had a shaky start, but she is doing just fine now.  They are both happy and healthy!
These lambs are from a UK sire and are 95% Wensleydale.