I designed this sweater to be oversized. The sweater was drafted with Designaknit and I added 6″ of ease to the size. It was knit in 2 color double bed jacquard on the Passap E6000.
The sweater pieces were knitted, washed, and then sewn together on an industrial Juki serger.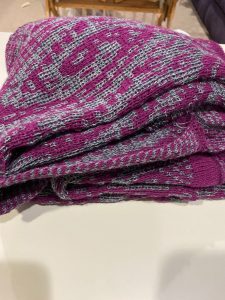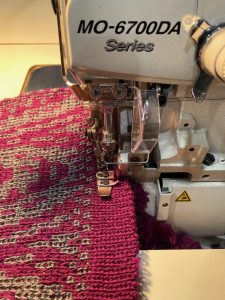 It is may be hard to tell, but this sweater is very large and loose fitting. It is on a 34″ dress form.