The summer is coming to an end. I can feel fall in the air.  The end of summer brings one good thing, the end of the parasites that have been plaguing the sheep!  I have been doing weekly sheep health checkups.  Everyone is doing GREAT, but this has been a bad (or good?) year for parasites.  I rotate pastures which does help break the worm cycle.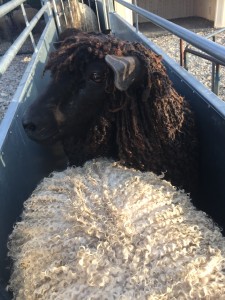 I have listed some new dyed fibers in my online farm shop.  I have more fiber assortments and dyed top to list.  Hopefully, I will have most of it listed by the end of the week.  The fiber assortments are great for carding.  I love to make batts from an assortment of fibers.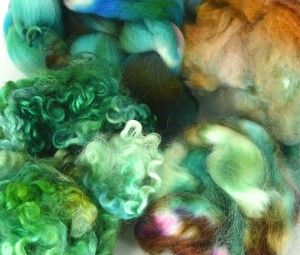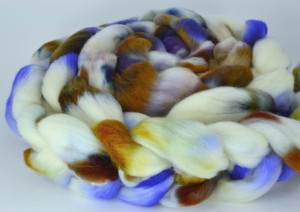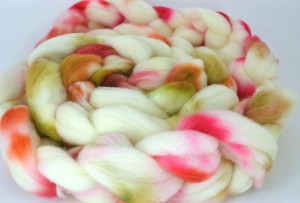 I have been using up some of my handspun stash to weave Saori scarves.