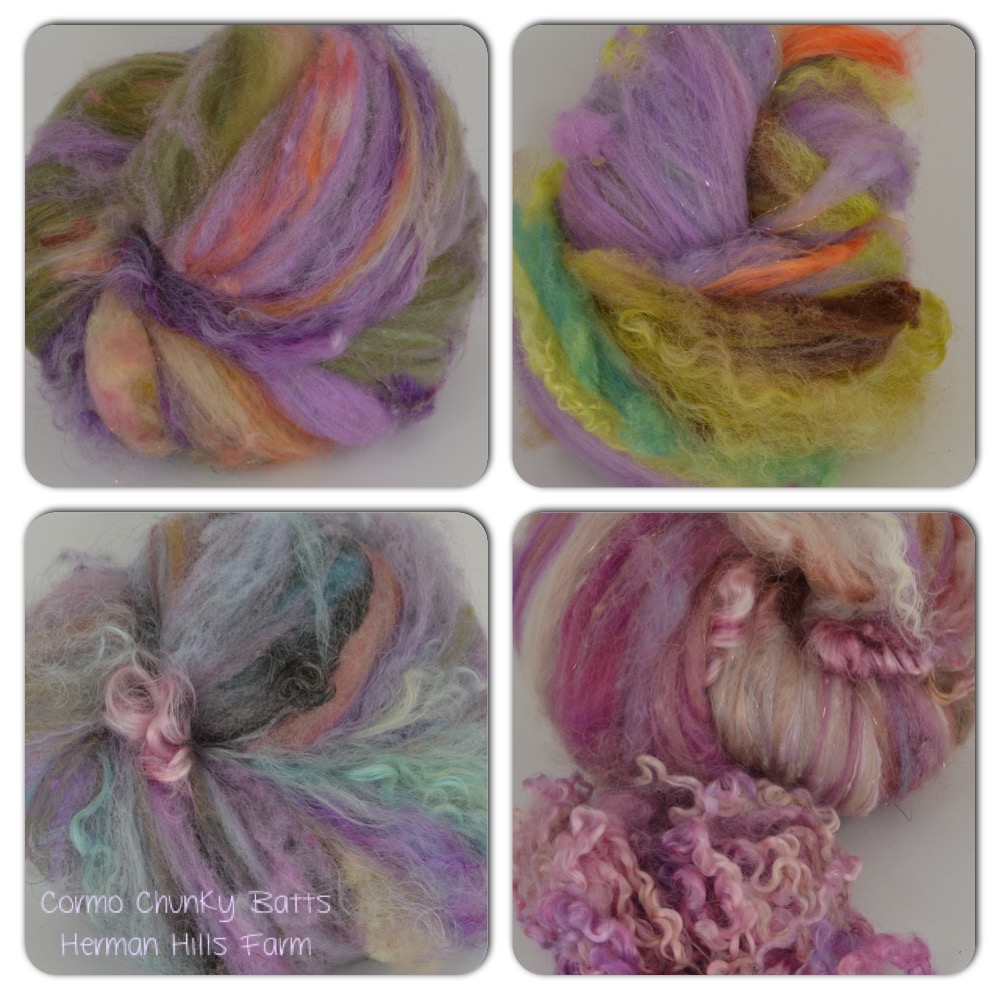 I have been busy spinning some super-soft Cormo batts.  The fleece is washed (to remove all lanolin!), hand-dyed, and then carded.  The batts are about 90% Cormo with 10% Wensleydale, other wools, silk, Angelina.  I have listed some in my shop.  These batts are next-to-skin soft!!  I love them!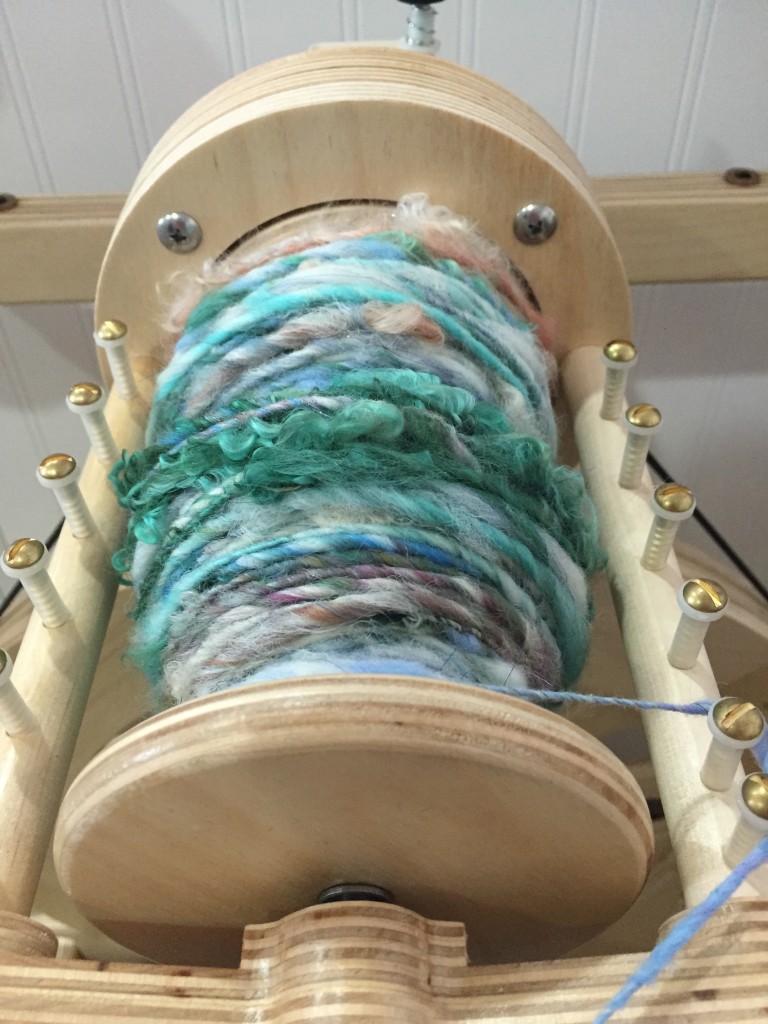 The photo above is my spinning progress so far.  I have 2 batts (about 8 ounces) in this colorway.  I plan on knitting a Venetian Blind shawl with the yarn. If you are a member of Ravelry here is a link to the pattern http://www.ravelry.com/patterns/library/venetian-blind .  I am not sure if the link will work for a non-member. Ravelry membership is free.  It is a great resource for everything fiber (knit, crochet, spin, weave).
I am spinning on my Mach III wheel by Spinolution. The bobbin is the 8 ounce bobbin. They also have a 32 ounce bobbin and yes, they are huge!  I love my Mach III.  I have had it for several years.  It is the perfect wheel for spinning Aran and heavier yarns.