What is a Pixie Lock Picker?  You may have seen it featured in Ply Magazine.  The Pixie Lock Picker is a tool which helps to easily open locks while you are prepping fiber.  When I prep fiber for combing, I always open the tips of the locks before combing.  This is a must for long wool locks and lamb locks.
I use to use a flick carder but I have replaced my flick carder with the Pixie Lock Picker.  My flick carder works good but the Pixie Lock makes opening up the tips so much quicker!    In the photo below, I have photographed the locks prior to flicking (top) and after (bottom).  I only flicked open the tips.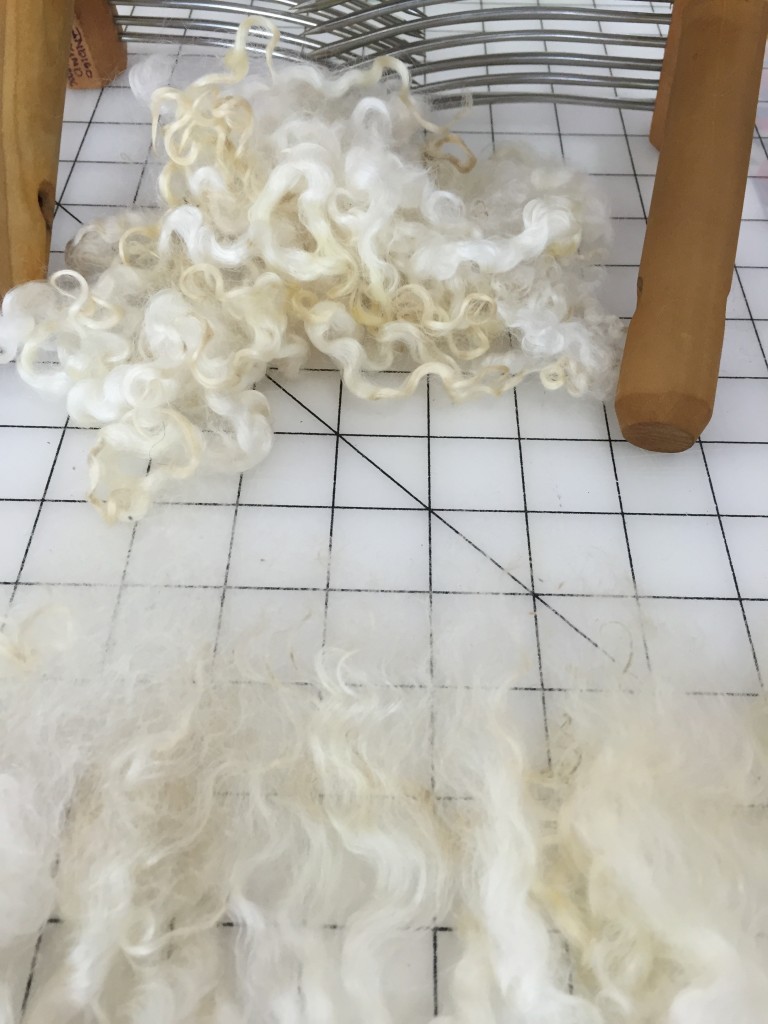 The Pixie Lock Picker fastens on my wrist.   It is easy to pull the lock tips through the tines to quickly open them up.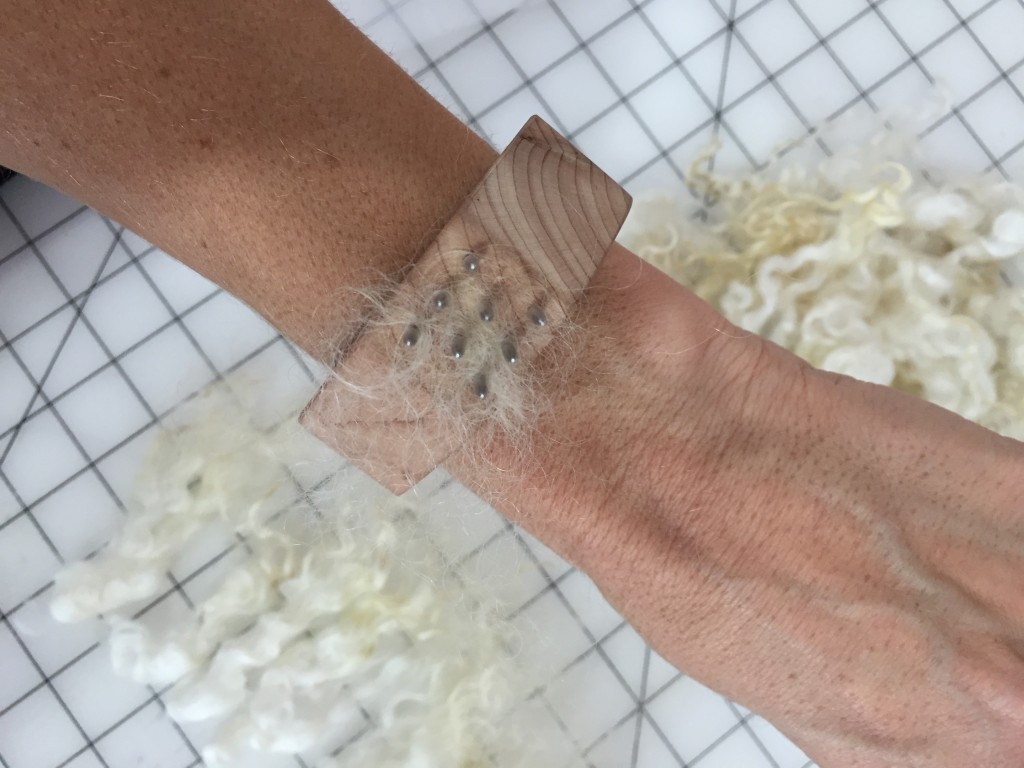 The Lock Picker has an adjustable velcro closure so it can connect to something other than your wrist.  I regularly attach mine to the side of my drum carder so I can quickly flick locks while carding.
The craftsmanship on this tool is top notch.  The wood is red cedar and the tines are rust proof stainless steel.  The Pixie Lock Picker is available online from Two Twisted.  The shop also makes combs, niddy noddies, and other beautifully handcrafted fiber art tools.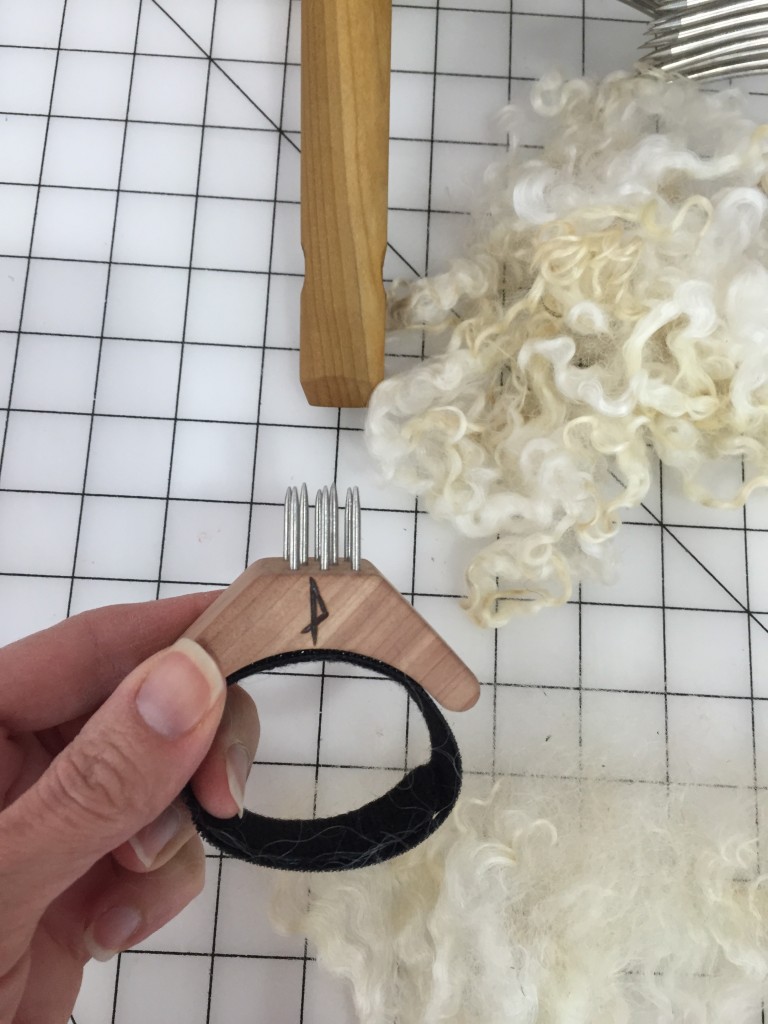 The velcro is adjustable.  I have mine adjusted to a very small size because my wrists are skinny!  😉