I have some new handspun to share!  Fibers include super soft Cormo and Wensleydale from my sheep, along with various other wools, silk, and Angelina.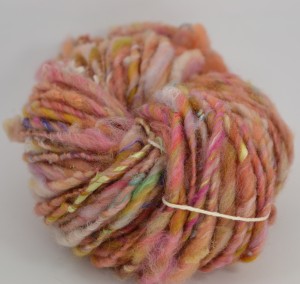 Melon handspun 108.5 yards chunky weight singles yarn.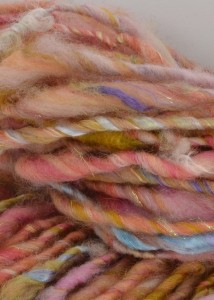 I got some before and after spun photos of my next one.  This one (below) is Tyblue.  I spun it from a batt my son carded for me.  The yarn is heavy worsted singles 245 yards.