Saori weaving is a type of free form weaving.  I use a lot of my art yarns/chunky yarns in Saori style weaving.  The first step of the process starts with washing and dyeing the fleece.  After the wool has dried, it is carded into a batt.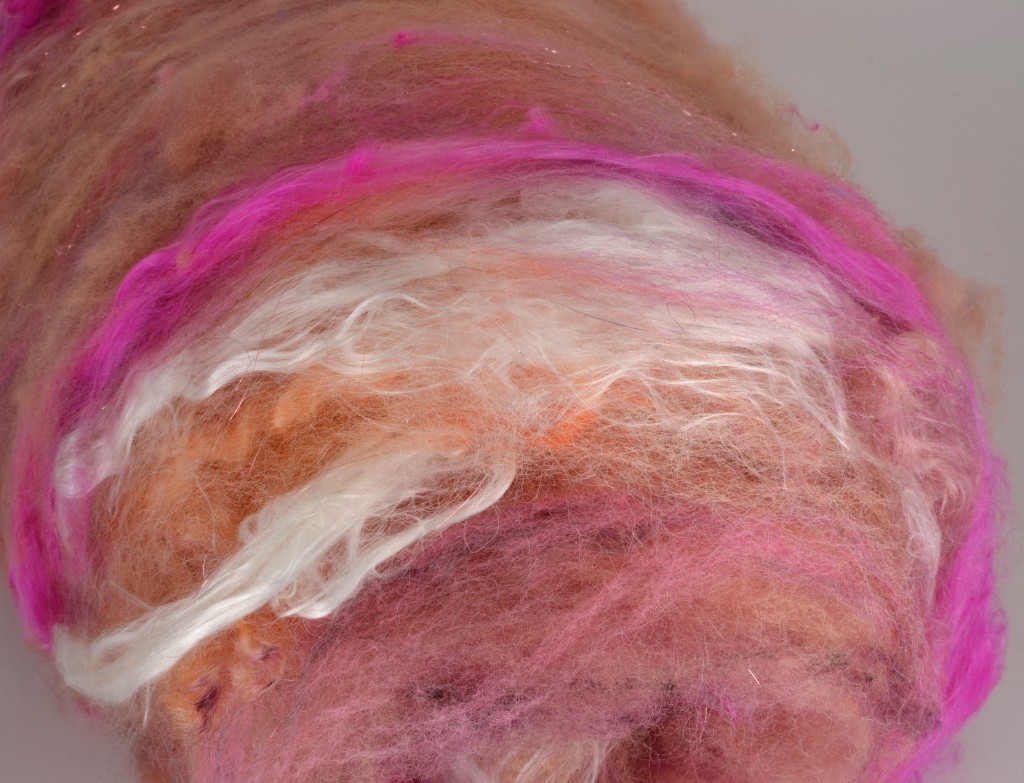 The batt is spun into yarn.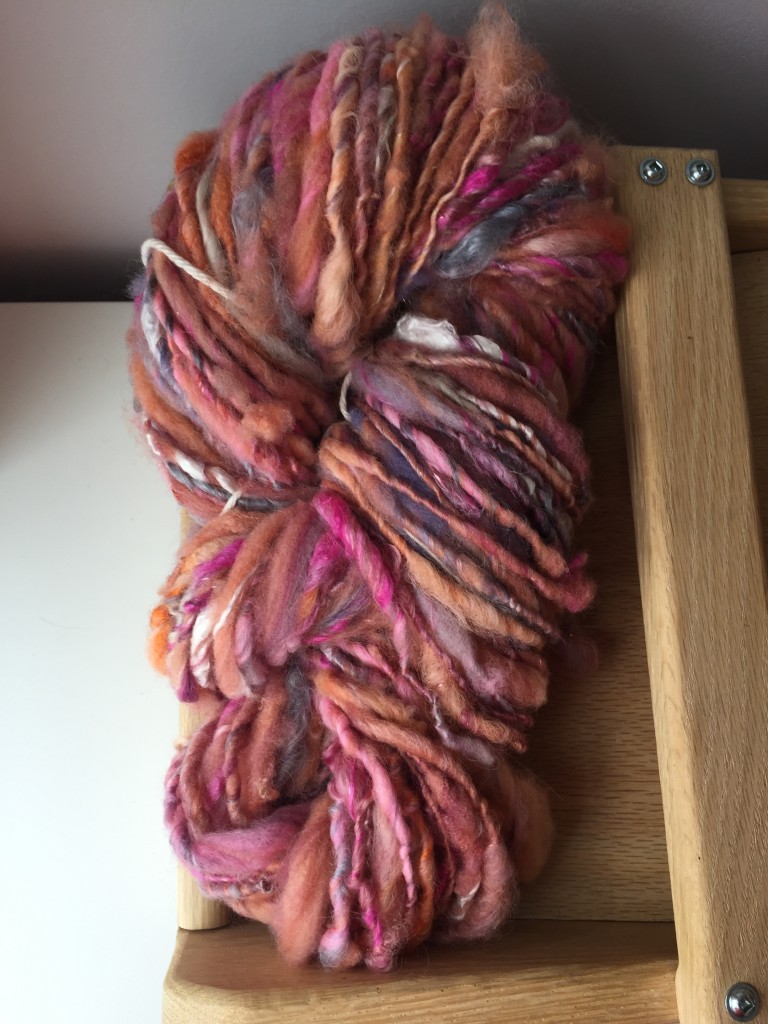 I select warp threads and wind the warp.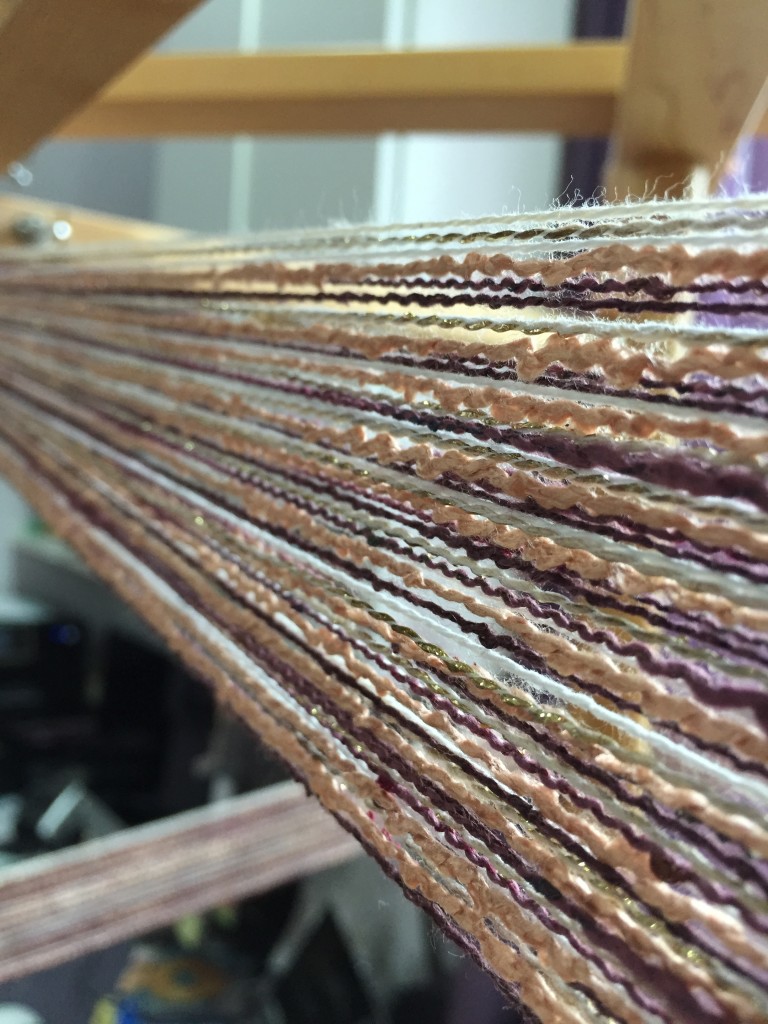 The loom is dressed.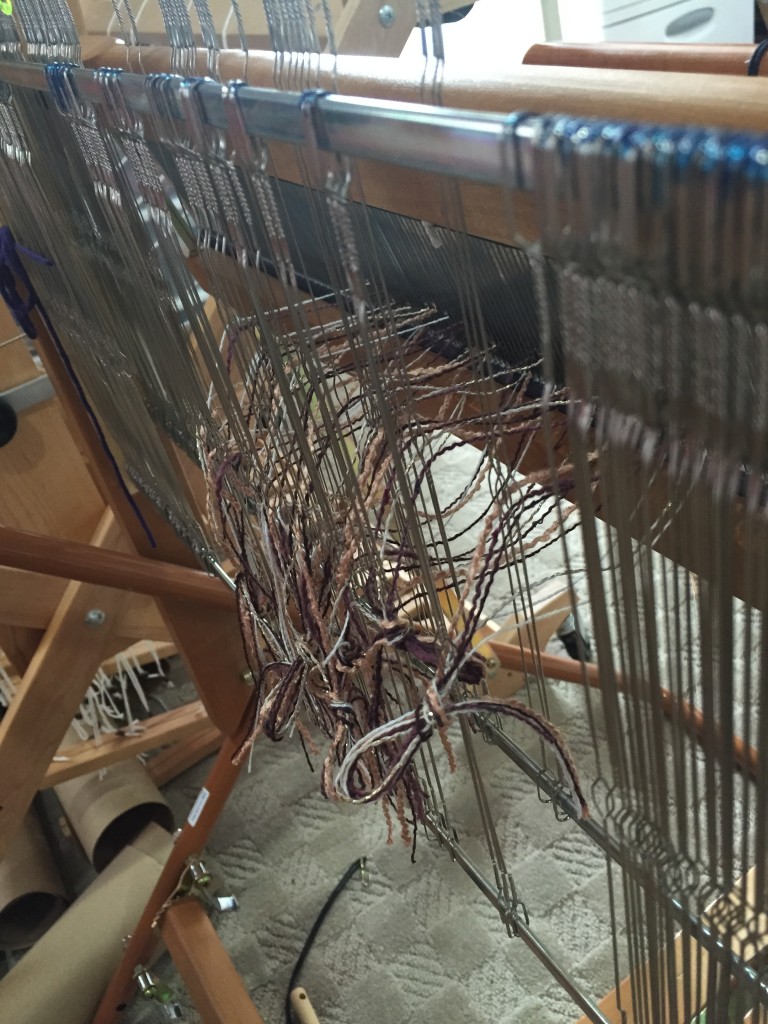 The cloth is woven.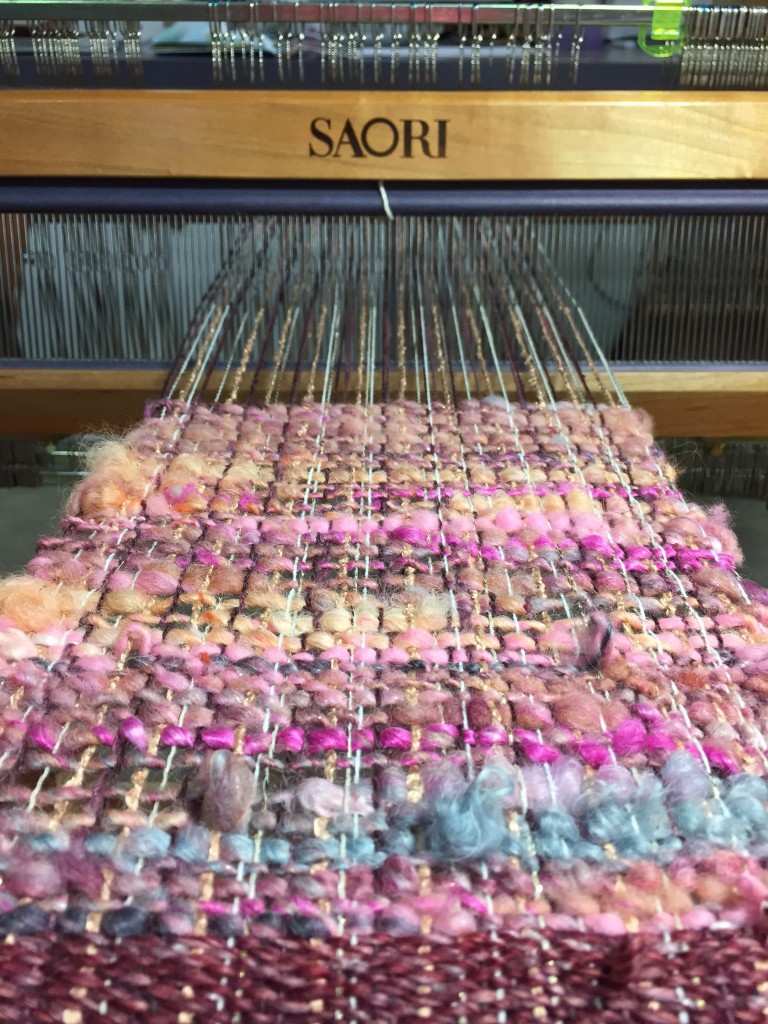 The cloth is cut from the loom, washed, and fringe is tied.
A Saori scarf!