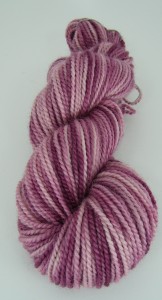 Finally, I had a chance to skein up some of my new yarns.  I have a cone of fingering weight longwool that I have been really wanting to dye.  This wool is spun from a blend of luster longwool sheep.  It has a nice sheen to it.  I also skeined up some super soft chunky merino.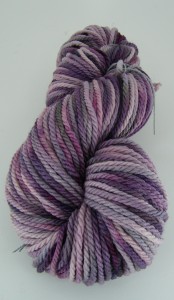 The merino will be used as warp/weft for some scarves on my Flip rigid heddle.  I have been wanting to make a few more scarves and knit some hats.  This yarn is going to be just perfect!
I dyed the longwool in semisolid colors and the chunky wool in a blend of purple/mauves. I mixed up some more dyes tonight and plan to do some more skeining and dyeing.  I have a couple of cones of sock yarn that I will be skeining for dyeing also.