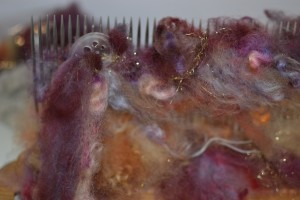 It's HERE!  My much anticipated Art Roving Hackle from Blue Mountain Handcrafts is here.  I have been wanting one of these hackles for quite some time now.  It is a breeze to use.  I have been having lots of fun combining fleeces and fibers and coming up with some awesome rovings.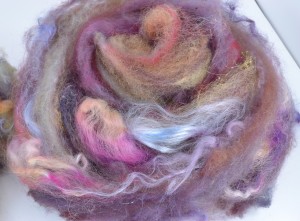 The above roving is a blend of Cormo, Coopworth Lamb, Wensleydale lamb, Silk, bamboo rayon, and Angelina.
There was very little waste after I dized off the roving.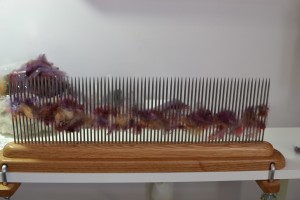 The diz I used is one I recently purchased from Seven Yaks on Etsy.  It has several diz hole sizes to choose from.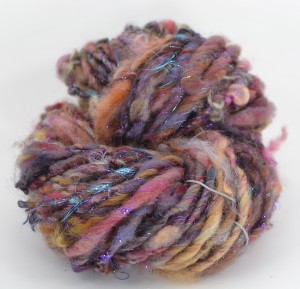 Look for some Cormo blended rovings in my Etsy and online farm shop soon!